Fabio Stupazzini – Managing Director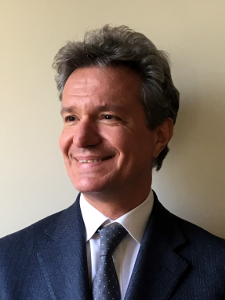 Fabio has 25 years of banking and capital markets experience. Prior to incorporating A&F, Fabio started his career in 1988 in a law firm and then joined Banca Commerciale Italiana, working in both London and Milan (from 1991 to 1994), Société Générale where he was in charge of structured finance in Italy (from 1994 to 1998) and Ernst & Young Corporate Finance (from 1998 to 1999). In 1999, Fabio joined Crédit Agricole Indosuez (Calyon) as head of securitisation in Italy. In 2005, he moved to Paris as European Deputy Head of Securitisation and finally, in 2007, to London as Head of EMEA Securitisation. In 2009, Fabio was head of investments for Essdar Capital Group Dubai.
During his career, Fabio arranged and structured over 100 asset-backed finance deals for a global volume in excess of €80 billion involving a variety of assets including many "first deals". Fabio was awarded twice by ISR in 2003 for the best Mortgage Deal of the year and in 2007 for the best Emerging Markets Deal of the year. He is a qualified chartered accountant.
---
Tim Lupprian – Head of London Office
Tim has specialised in structured finance in the Emerging Markets since 1994, serving as Director Client Risk Management at the European Bank for Reconstruction and Development, Director Emerging Markets at Rabobank and Nomura, London prior to becoming both Senior Banker Financial Institutions and Head of EMEA securitisation origination at Crédit Agricole based in the Middle East. Tim has successfully closed a range of leading edge transactions for sovereign, quasi-sovereign, financial institution and corporate clients; these include: the first internationally rated sukuk issue from Dubai, the largest (at US$ 2 billion) securitisation executed in the Middle East and the first Islamic residential mortgage backed issue.
He is a founding partner of a Middle East structured finance ancillary services company serving conventional and Islamic clients. Tim was educated at the University of Warwick and the Royal Military Academy, Sandhurst.
---
Stefano Marcheselli – Associate
Stefano has eight years of corporate finance experience. He started his career in 2010 in a family owned corporate where he was in charge of treasury, financial models, business plans and financial planning. In 2014, he moved to the Italian Branch of a US company in charge of financial models within the commercial and financial department. In 2016 he joined A&F as analyst in the structured finance business area.
Stefano studied Economics at Bocconi University in Milan, at LUISS Guido Carli University in Rome and at the Solvay Brussels School of Economics and Management of Bruxelles.
---
Marco Molinari – Associate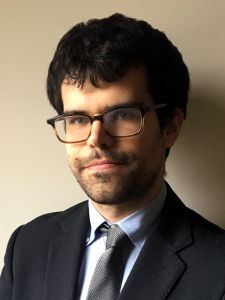 Marco has been an Associate in A&F since spring 2022. He joined the team in fall 2017 as Interim Analyst and was later confirmed as Analyst. Marco is dedicated to financial modelling in our most sophisticated structured finance transactions. He has worked as Arranger on securitisations of different types of assets and gained particular expertise in NPL with underlying real estate assets, also taking the role of management consultant for an important investment initiative. He also worked on corporate funding strategies, including bond issuances. In addition, he is part of the Trinity Fund advisory team, where he is involved both in the preliminary analysis of the investments, and in the subsequent monitoring.
In 2016 he obtained a Bachelor's Degree in Economics and Banking from the University of Siena and in 2019 he received a Master's Degree in Economic and Social Sciences (formerly DES) from Bocconi University, where he was also a Fellow of the Economic Society for Bocconi Students.