Fabio Stupazzini — Managing Director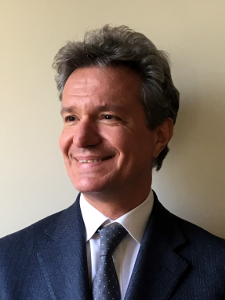 Fabio has 25 years of bank­ing and cap­i­tal mar­kets expe­ri­ence. Pri­or to incor­po­rat­ing A&F, Fabio start­ed his career in 1988 in a law firm and then joined Ban­ca Com­mer­ciale Ital­iana, work­ing in both Lon­don and Milan (from 1991 to 1994), Société Générale where he was in charge of struc­tured finance in Italy (from 1994 to 1998) and Ernst & Young Cor­po­rate Finance (from 1998 to 1999). In 1999, Fabio joined Crédit Agri­cole Indo­suez (Caly­on) as head of secu­ri­ti­sa­tion in Italy. In 2005, he moved to Paris as Euro­pean Deputy Head of Secu­ri­ti­sa­tion and final­ly, in 2007, to Lon­don as Head of EMEA Secu­ri­ti­sa­tion. In 2009, Fabio was head of invest­ments for Ess­dar Cap­i­tal Group Dubai.
Dur­ing his career, Fabio arranged and struc­tured over 100 asset-backed finance deals for a glob­al vol­ume in excess of €80 bil­lion involv­ing a vari­ety of assets includ­ing many "first deals". Fabio was award­ed twice by ISR in 2003 for the best Mort­gage Deal of the year and in 2007 for the best Emerg­ing Mar­kets Deal of the year. He is a qual­i­fied char­tered accountant.
---
Tim Lupprian — Head of London Office 
Tim has spe­cialised in struc­tured finance in the Emerg­ing Mar­kets since 1994, serv­ing as Direc­tor Client Risk Man­age­ment at the Euro­pean Bank for Recon­struc­tion and Devel­op­ment, Direc­tor Emerg­ing Mar­kets at Rabobank and Nomu­ra, Lon­don pri­or to becom­ing both Senior Banker Finan­cial Insti­tu­tions and Head of EMEA secu­ri­ti­sa­tion orig­i­na­tion at Crédit Agri­cole based in the Mid­dle East. Tim has suc­cess­ful­ly closed a range of lead­ing edge trans­ac­tions for sov­er­eign, qua­si-sov­er­eign, finan­cial insti­tu­tion and cor­po­rate clients; these include: the first inter­na­tion­al­ly rat­ed sukuk issue from Dubai, the largest (at US$ 2 bil­lion) secu­ri­ti­sa­tion exe­cut­ed in the Mid­dle East and the first Islam­ic res­i­den­tial mort­gage backed issue.
He is a found­ing part­ner of a Mid­dle East struc­tured finance ancil­lary ser­vices com­pa­ny serv­ing con­ven­tion­al and Islam­ic clients. Tim was edu­cat­ed at the Uni­ver­si­ty of War­wick and the Roy­al Mil­i­tary Acad­e­my, Sand­hurst.
---
Stefano Marcheselli — Associate 
Ste­fano has eight years of cor­po­rate finance expe­ri­ence. He start­ed his career in 2010 in a fam­i­ly owned cor­po­rate where he was in charge of trea­sury, finan­cial mod­els, busi­ness plans and finan­cial plan­ning. In 2014, he moved to the Ital­ian Branch of a US com­pa­ny in charge of finan­cial mod­els with­in the com­mer­cial and finan­cial depart­ment. In 2016 he joined A&F as ana­lyst in the struc­tured finance busi­ness area.
Ste­fano stud­ied Eco­nom­ics at Boc­coni Uni­ver­si­ty in Milan, at LUISS Gui­do Car­li Uni­ver­si­ty in Rome and at the Solvay Brus­sels School of Eco­nom­ics and Man­age­ment of Bruxelles.
---
Marco Molinari — Analyst 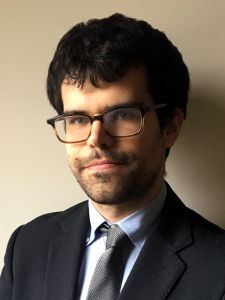 Mar­co joined A&F for an intern­ship in fall 2017 and was con­firmed as an Ana­lyst at the end. In 2016 he obtained a Bach­e­lor's Degree in Eco­nom­ics and Bank­ing from the Uni­ver­si­ty of Siena and in 2019 a Mas­ter's Degree in Eco­nom­ic and Social Sci­ences from Boc­coni Uni­ver­si­ty.
Dur­ing the years at Boc­coni he was a Fel­low of the Eco­nom­ic Soci­ety for Boc­coni Stu­dents.